Wanted - Tadayoshi swords and Japanese armour
I am always looking for any Tadayoshi sword to add to my collection, but I am particularly interested in the following swords and Japanese items. Please E-mail me if you are interested in selling, or just have any questions about what you have... When emailing, please send me a few photos with your questions/asking price, and remember to include your name and country. Images should be cropped if possible and show the full item.
Tadayoshi swords.
Signed only ----- either Tadayoshi or Tadahiro.
Any generation, any year. Please see the rest of this website for example signatures.
Japanese Armour
Anything slightly unusual preferred, any parts (kabuto, kote etc), horse armour, anything in russet iron, embossed, high relief preferred. Any condition as I restore armour using traditional techniques as a hobby. Preferably Myochin or Saiga signed.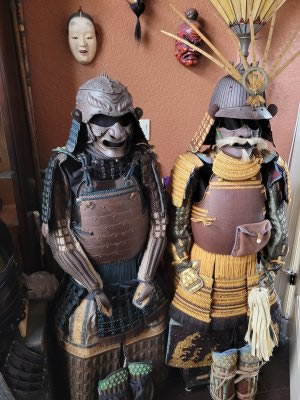 Swords by the Osaka Gassan
(Sadayoshi, Sadakazu, Sadakatsu, Sadaichi, Sadatoshi, Sadanobu). An example signature is shown here by Sadakatsu:

Jizzai
Metal articulated animals (birds, snakes, lobsters, fish etc (some are mythical creatures such as dragons and dragon-fish) in iron or copper. Sometimes signed Myochin, they are often referred to as "Jizai Okimono".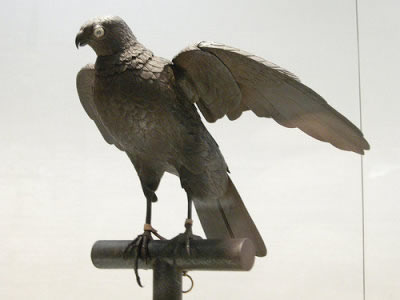 Nabeshima Mon items
Recognized by the Anzu family crest.
The following Kodzuka (small utility knife carried in the sword scabbard) shows clearly two crests.

Japanese matchlock pistols (Tanegashima)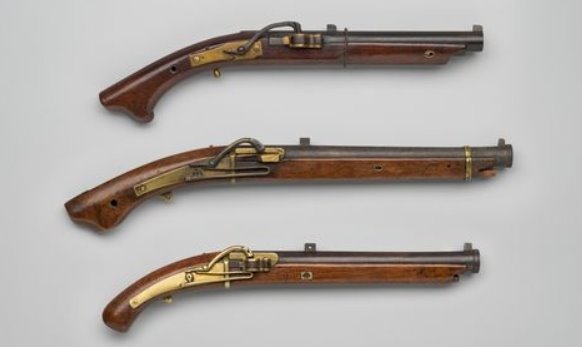 If you have anything for sale please email me
Japanese music piece entitled 'Tsuki'